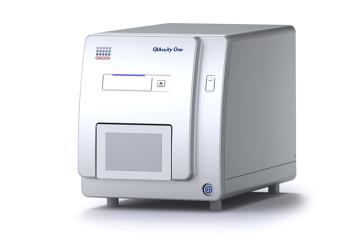 The QIAcuity Digital PCR System is designed to deliver precise and multiplexed quantification results for mutation detection, copy number variation (CNV), gene expression studies, gene-editing analysis, and many more. This nanoplate-based system seamlessly integrates a standard dPCR workflow of partitioning, thermocycling and imaging into a walk-away automated platform with minimal hands-on time.
QIAcuity features and benefits:
Scalable design
The highest throughput digital PCR system ever
Ultra-high multiplexing
Fully automated digital PCR
Simplified transition from qPCR
To learn more about digital PCR, here is a brief Introduction to PCR and digital PCR and a presentation on the QIAcuity digital PCR assay optimization: Best practices and guidance.